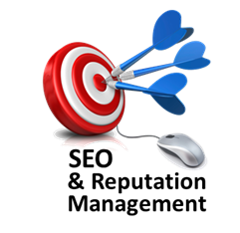 Improving and promoting a website to increase the number of visitors the site receives from search engines. We help you move your website up in organic search so that you're higher up in Google, Yahoo, and Bing Search! As a bonus you will receive our online reputation management software. Scrubbing the internet down for any reviews, mentions of your name within the past 24 hours so you can respond to all of your past and potential customers.
The most common way users search is no different than anywhere else in the USA. When searching for a plumber, most users will type in "plumber" or "plumber near me". In this search Google will ascertain where the searcher is located, and deliver results from nearby businesses.
The big difference for Atlantic City is that customers frequently add the words "Atlantic City" to their searches. For example, customers looking for basement waterproofing might search "Basement Waterproofing Atlantic City" or "Atlantic City HVAC" – and in each case Google treats this much differently than just a "Basement Waterproofing" search.
This "Atlantic City" search acts differently than other searches, which presents a big opportunity for Atlantic City based businesses. Instead of searching immediately nearby, Google treats the search very literally and often returns search results that show the whole island—from Queens to Montauk (see below). In these search results Google evaluates a number of different factors to decide what to show on the first page.
Contact Equity Communications in New Jersey today to get started or call us now at (609) 484-8444.